Trend Alert: Dessert Display
Dessert tables have come a long way from just being a place to put your cake. Dessert tables have become an exciting element at almost every Sweet 16, shower and more! They can also become a beautiful design element that can match any party theme. Whether you choose to line the table with donuts, cupcakes or cookies, a dessert table can make your event a little bit sweeter.
An important feature of dessert tables is that they can match any party theme. They can be rustic, chic, minimalistic, vintage, or timeless. You can incorporate other features like your table centerpieces so that your table matches your theme. It also has the ability to showcase your cake or special treats as a design element as well as a sugar masterpiece.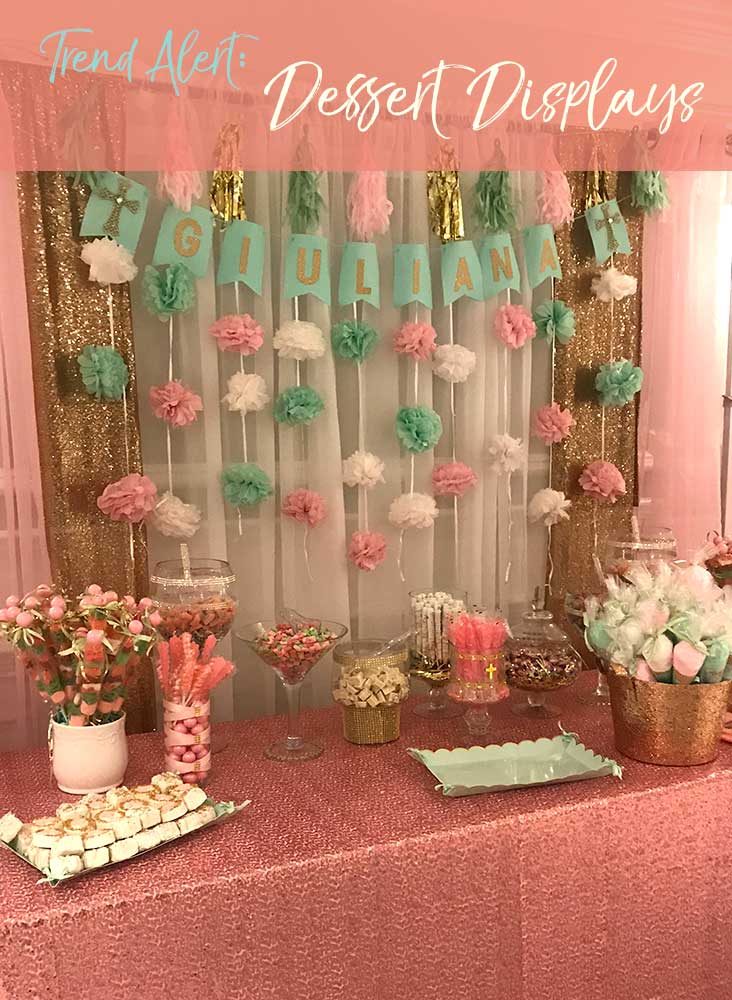 Not only does the dessert table give you the perfect space to showcase your cake, but it gives you more room (or another excuse) to serve different types of desserts. In addition to cake, why not pile up the cookies, cupcakes and brownies to satisfy your guest's sweet tooth? You can even tie in different desserts just by using the same color scheme on the frosting or icing.
Get creative with the way you display your desserts! The more you design the table, the more it becomes more than just a table of desserts. Adding cake stands of different heights, signs, boxes, flowers, and ribbon can create a design element that your guests look at as more than just a table of sweets.
Dessert tables are slowly becoming a staple at any special event, transforming from more than just a place to store a cake into a design element that can match any theme. Contact your event planner today and ask how you can incorporate a dessert table into your party!