5 INNspiring Tips to Help Elevate Your Wedding!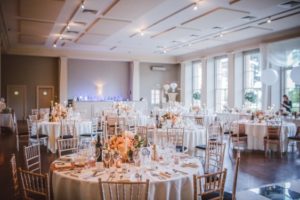 Table Arrangements (Circle Tables and King Tables)
Add a King Table to your room to help add extra dimension and style to your night! These tables allow groups such as your bridal party or cousins sit together in a larger group rather than being split up at smaller tables.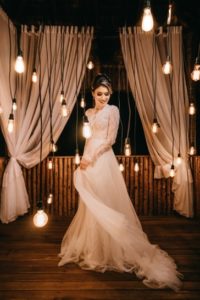 Lighting Choices 
A great way to add some needed lighting to weddings, especially at nighttime. Candles and string lights are beautiful, but some extra lights are going to be needed to keep the party going. Another way to light up your night is with pin spots which help highlight your décor, center pieces, and cakes! These lights can also be colored LED lights to set the tone of the wedding to whatever mood is wanted.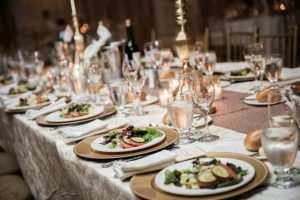 Adding charger plates
Adding charger plates are a great way to add a wow factor to any table! Elevate your table settings with a stunning charger plate to add an extra element and sense of décor to your night.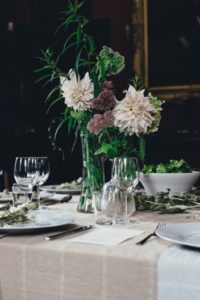 Center Pieces
Choosing a center piece is key to show the aesthetic of the wedding off to your guests. Some things to consider will be the style of table that you are going to be using and taking into account the colors that you will be using. Bigger bloom flowers make the tables stand out a bit more as well. If you're looking to go big with your centerpiece, go with a thin, tall base, to help avoid getting in the way of your guests conversation!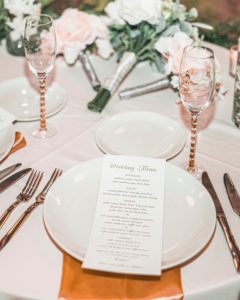 Menu Options
When you are putting together your menu make sure there's an option for everyone to enjoy! Make sure you have a beef, poultry, seafood, and vegetarian option on your menu!